Istria, Croatia's culinary gem, offers a blend of Mediterranean and Central European flavors. In this guide, we'll take you on a journey through the best Istrian food and wine, showcasing the diverse flavors and traditions that make this region a gastronomic paradise.
Truffles: A Culinary Delight
Istria is renowned for its truffles, a prized delicacy that adds a touch of luxury to any dish. The region boasts both white and black truffles found in its oak and hazelnut forests. Join truffle hunting excursions and indulge in truffle-infused delicacies like pasta or risotto. Experience the excitement of truffle festivals, such as Zigante Truffle Days in October, where you can savor a variety of truffle-based specialties.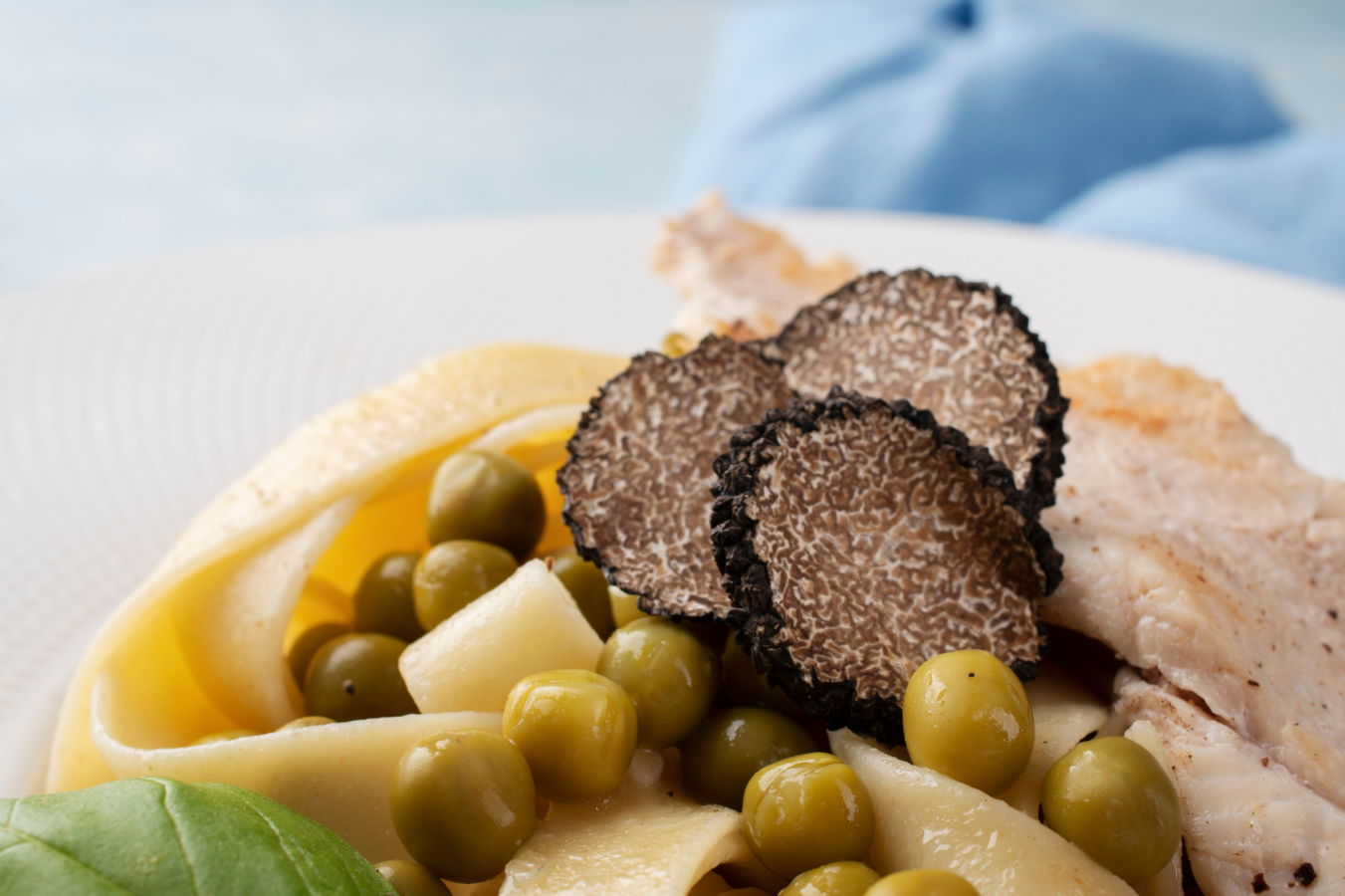 Olive Oil: Liquid Gold
Istrian olive oil is renowned worldwide for its exceptional quality and flavor. Take a tour of one of the many olive groves and mills, where you can learn about the olive oil production process and sample different varieties. Also, Istrian olive oil pairs wonderfully with freshly baked bread, drizzled over salads. And it is often used as a finishing touch on grilled meats and seafood.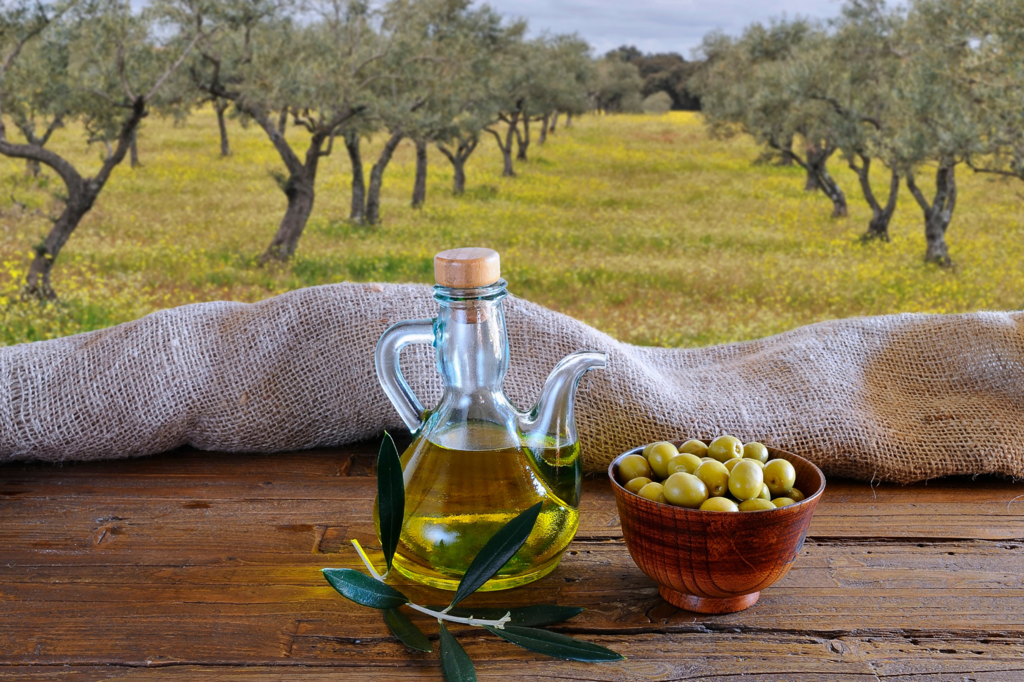 Seafood Galore
The region offers a bounty of fresh seafood, from succulent prawns and mussels to octopus and sea bass. Explore the picturesque fishing villages like Rovinj and Novigrad. There you can savor the catch of the day at local seafood restaurants. Don't miss the traditional dish "škampi na buzaru", a delightful combination of shrimp, garlic, white wine, and parsley, cooked to perfection and served with crusty bread.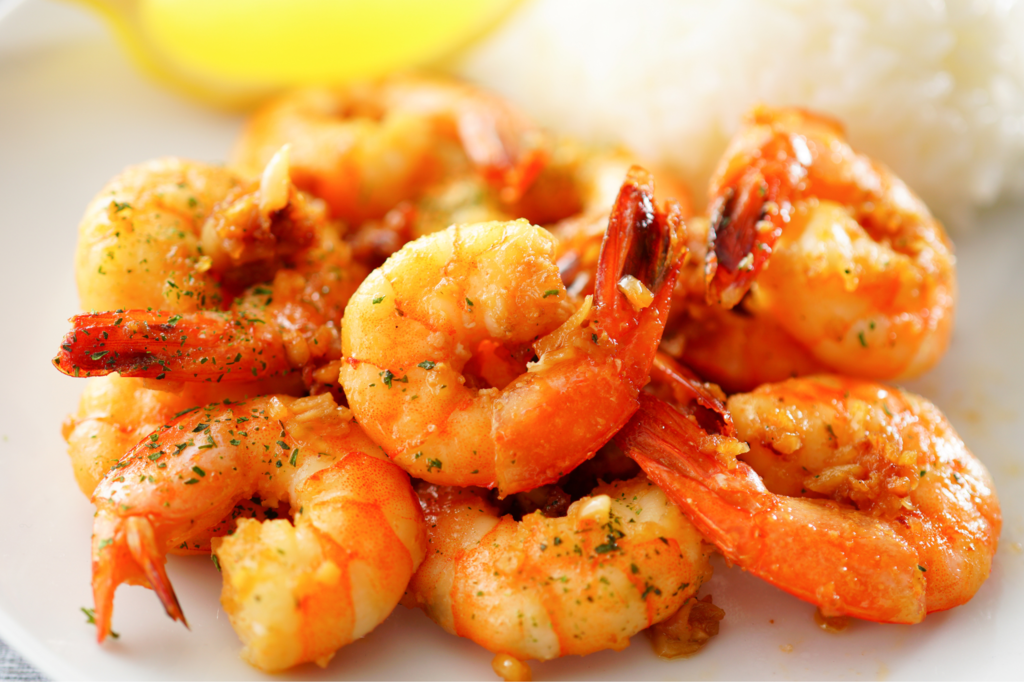 Istrian Ham and Cheese
No culinary journey through Istria would be complete without indulging in the region's famous ham and cheese. Istrian prosciutto, known locally as "pršut", is dry-cured and aged for several months, resulting in a tender and flavorful ham. Pair it with a glass of local Malvasia or Teran wine for a true taste of Istria. Additionally, Istria boasts a variety of artisanal cheeses, such as cow's milk cheese and sheep's milk cheese, which are often infused with herbs and spices to create unique flavors.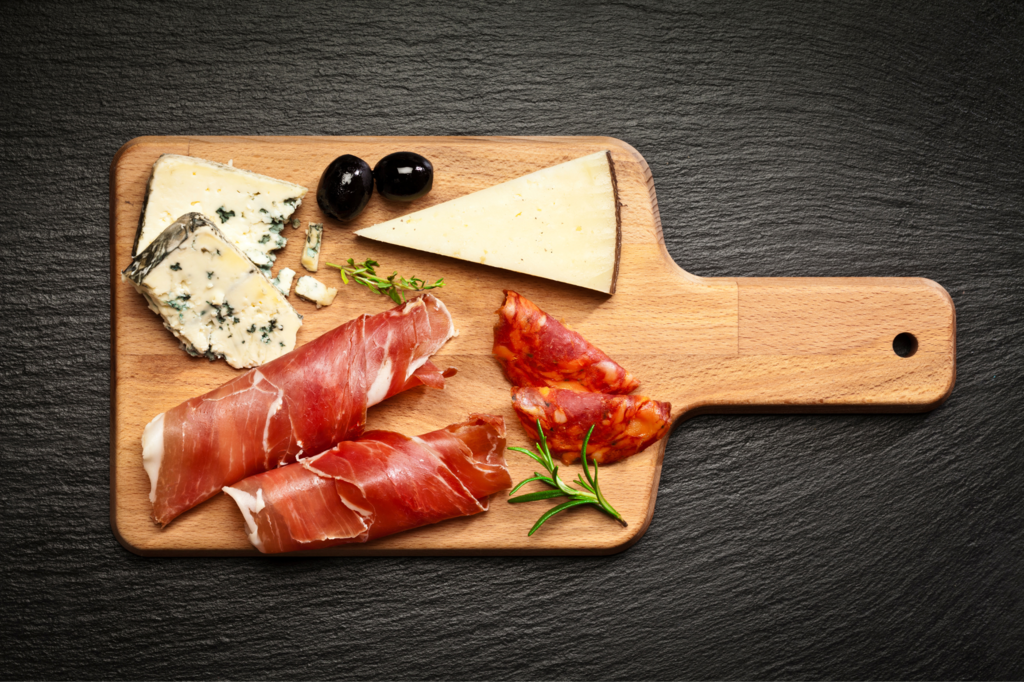 Wine Tasting: Teran and Malvasia
Istria is a wine lover's paradise, with its rolling hills and vineyards producing a wide range of varietals. Two standout wines in the region are Teran and Malvasia. Teran is a robust red wine with a dark ruby color and notes of blackberries and cherries. Meanwhile, Malvasia is a refreshing white wine with a fruity taste. Many wineries in Istria offer wine tastings, allowing you to sample different vintages and learn about the winemaking process.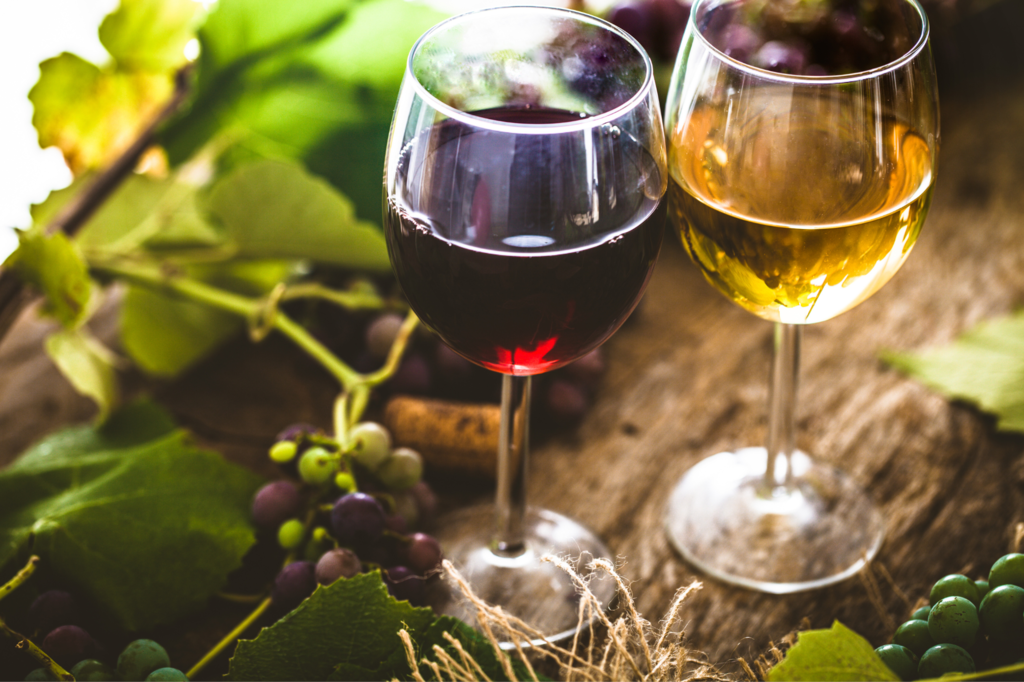 Conclusion
Don't miss the opportunity to discover truffles, olive oil, seafood, and wine that showcase the region's rich culinary heritage. Let Istrian food and wine captivate your senses and leave an indelible mark on your gastronomic adventures!
For an exceptional stay in Istria, look no further than IstriaLux, your gateway to luxury accommodation. Our collection of private villas with swimming pools and holiday homes guarantees an unforgettable guest experience.
Istria Lux also offers the possibility of organizing various activities, such as trips to nearby islands, wine tasting, fishing, or sailing. Our team is here to assist you every step of the way!